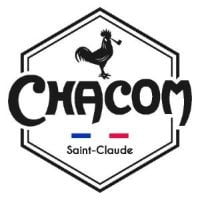 Chacom is a manufacturer and distributor of fine pipes, located in Saint-Claude, France.
With guaranteed use of traditional methods, Chacom remains the biggest French brand to date. Their ability to ally Tradition, Creation & Innovation is the hallmark of this 6th generation family-owned company.
Chacom pipes are distributed in more than 35 countries.
Each day, 20 employees (a team of diehards) still perpetuate a century-old know-how and give a modern touch to the briar pipes.